What the title says!
I don't know how long I'll stay, because everything about this place is new to me. I visited for the first time in January and made the decision to move in February. But I am more excited about Puerto Rico than any place I've been in years and could envision building a long-term home here. Here are some of the reasons why.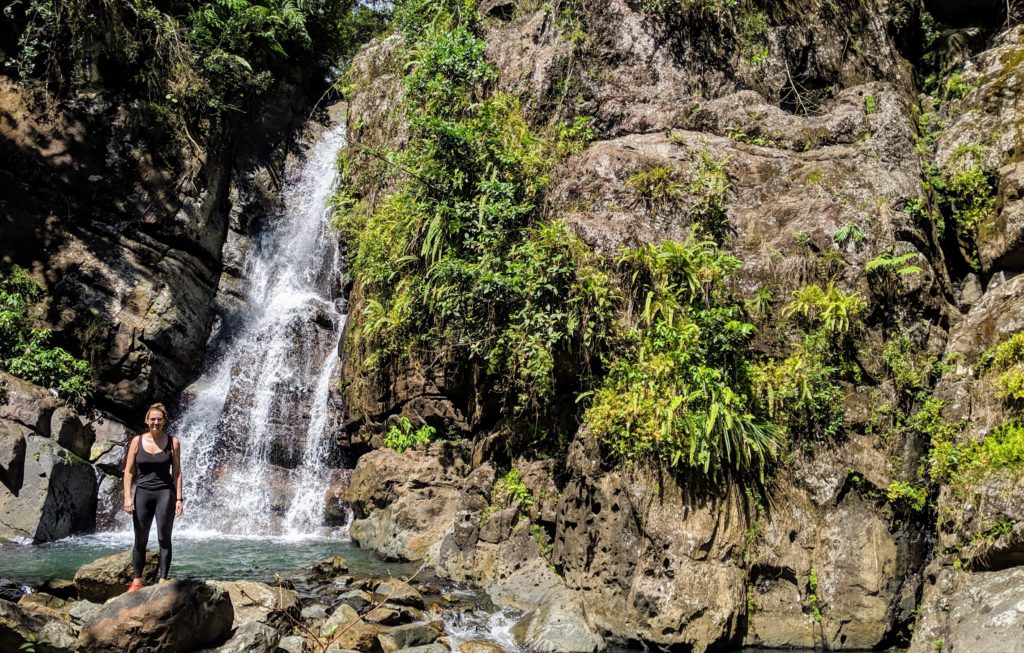 First, a quick note about the basics: as the CEO of a distributed team at Hitlist, my priority is to live in a place where there is reliable internet, easy-to-navigate bureaucracy, excellent travel connections, and quality of life. To the first three: I get minimum 25mbps internet up and down most places, my coworking space scans/forwards my mail as needed, and there are flights to 47 destinations in 15 countries from an airport that is 15 minutes away from the city center. As for quality of life:

Puerto Rico is full of smart weirdos. It's got a reputation as a haven for crypto bros, and a few outlandish ones give the place a bad rap. In the majority of cases, though, people who are really into crypto/blockchain technology are also radical thinkers who I find quite enjoyable, and some of the leaders in the field are here. Beyond that,
It's diverse. Puerto Rico is a melting pot of Latin, African, native American, European, and Asian influence. I've not encountered a single unfriendly person, and social circles tend to feature a mix of ages, colors, backgrounds, and professions – something I sorely missed in San Francisco. People even have children here! No one I socialized with in SF had children (except for Avi, if you're reading this, hi!)
Art is everywhere. Every shop, office, and home is filled with art. Not the kind that you get from IKEA or Society6, but things that individual people make. In my first two weeks I met more artists creating amazing stuff (including emerging art with VR/AR and electronic music) than I met in three years in San Francisco. As a bonus, the art that's being created here is not primarily geared towards being destroyed at Burning Man every year.
It's warm, but not too warm. It's consistently in the 70s-80s year round (I've been told the summer humidity is tough; I don't tend to mind that but will have to report back after I've experienced it).
I get to practice my Spanish, though I don't strictly need to since most people speak English. Charlemagne said 'to learn another language is to have another soul' and since at least one of my souls is going to hell it would be useful to have a backup.
It's affordable. You can rent a basic apartment on/near the beach for $500-600/month. You can bike everywhere you probably want to go, or rent a car for $30/day if you want to explore the island.
People take wellness seriously, and are pushing the boundaries of conventional medicine. Social life is highly physical: volleyball, acroyoga, salsa dancing, hiking, beach tennis, and climbing are part of a normal week. I've been learning to juggle (a skill I never knew I wanted, but am enjoying) at a weekly 'circus jam' in a 500 year old former army barracks. There are a lot of people working thoughtfully on 'nature's medicine' (read: natural alternatives to pharmaceuticals, including marijuana, mushrooms, ayahuasca, etc) both legally and semi-legally. Puerto Rico's status as a territory but not a state leads to some grey areas that are useful as scientists attempt to do studies to determine what the health benefits really are (or are not). I'm bullish on that sector as the US healthcare system gets closer to breaking and societal acceptance of alternative medicine shoots up. Puerto Rico is already the ~5th largest hub for pharma R&D worldwide so there's a lot of infrastructure in place to scale new ideas.
The food! Ripe mangoes and avocados fall from trees. It's easy to eat organic and local. I've lost ten pounds without thinking about it.
The nature! If surfing perfect turquoise waves isn't your thing, you can hike lush jungles to hidden waterfalls, swim in bays full of bioluminescent plankton (the brightest in the world), and/or snorkel over colorful tropical reefs.
This is a unique inflection point in PR's history. Something like $30bn of federal aid has been earmarked for reconstructing Puerto Rico post hurricanes Irma and Maria. The island needs smart, innovative people to bid on the massive contracts that are coming up, in pretty much every sector – urban revitalisation, healthcare, infrastructure, etc. There are already some savvy early movers here and I think many more will come as the extent of opportunity here becomes better known.
All in all, it feels on the 'fringe' in a good way, like Istanbul did when I moved there in 2009. Then you have all the conveniences of still being in the US: no telecoms roaming, no additional charges on shipping or moving money (after many years of living abroad, being able to order things off Amazon Prime really is a joy). Plus there are 12 direct flights to NYC a day – I can leave here in the morning and be at a lunch meeting in Manhattan if need be.

It'll be interesting to revisit this in a few years and see how well some of my first impressions weather. But for now, I'll leave you with this image of my new machete and me.

Share this: