For the last four years, I've been gradually whittling away at my possessions to the point I carry almost everything I need at all times. I can walk out of the door of wherever I'm living with just my purse and no idea when I'll be back.
I'm hardly the only digital nomad living out of a backpack. In fact, there's an entire subreddit dedicated to the art of this particular kind of travel. But I haven't met many 'onebag'ers who are also
Trying to look formal/put together enough for business meetings as opposed to extended leisure/adventure travel
Women
So here's my VERY detailed breakdown of everything I need for extended travel – or to keep looking put together every day.
This isn't just for travelers. Living with less can be good for the environment and good for your mental health. In my case, it's helped me concentrate on what makes me happy: building a company, spending time with friends and family, and investing in the communities that have helped me live this life.
(Disclosure: I put in some Amazon affiliate links and received some items for free, noted where appropriate).
Apparel, in roughly descending order of how often I wear it: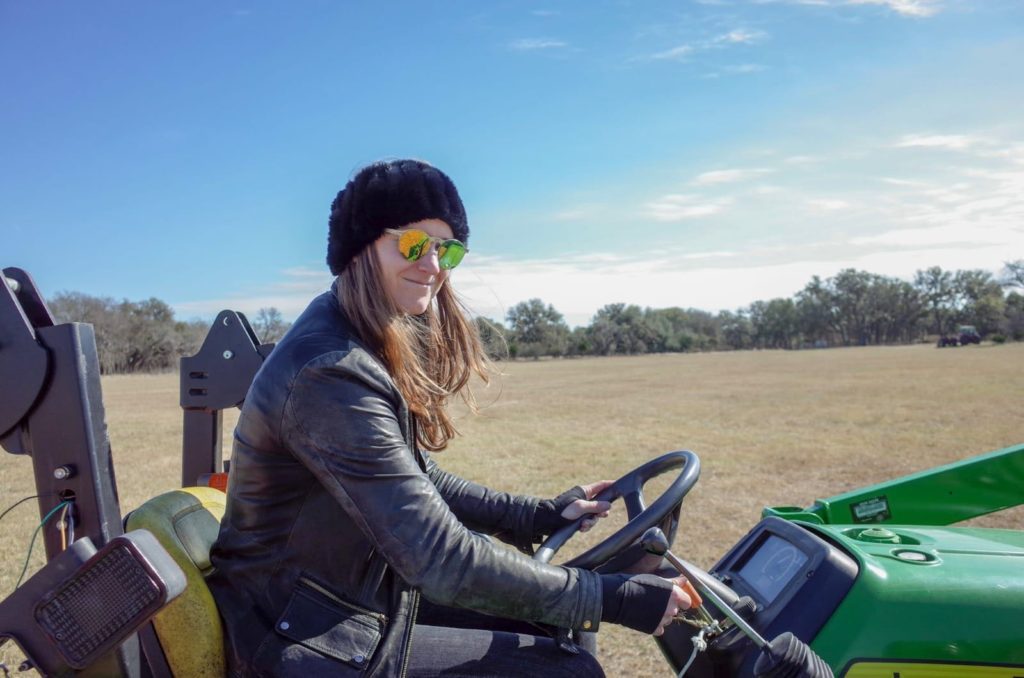 Toiletries/accessories
I decant most toiletries into MUJI 12ml PE Cylinder with snap top containers, and paint the container tops with nail polish to be able to tell them apart. I also split toiletries into two categories: my overnight bag and a smaller mesh pouch I carry with me all the time. There are a few 'swing' items that will make it into my day kit based on weather/time of month.
Essentials that can be slipped into the clutch or my regular bag: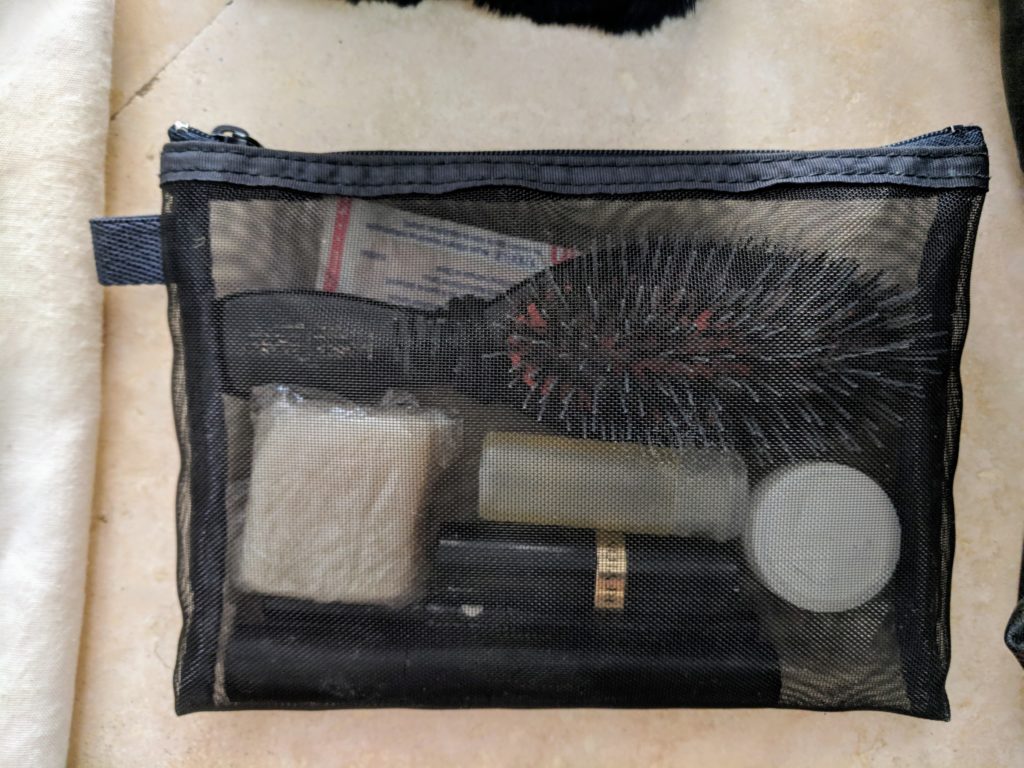 'Swing' items I'll include depending on plans/time of month: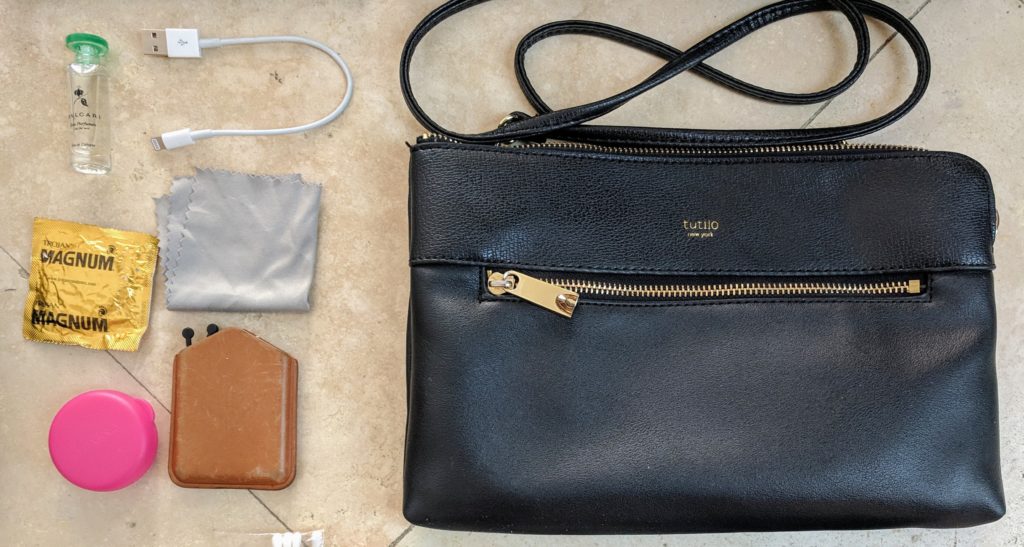 Electronics
Miscellaneous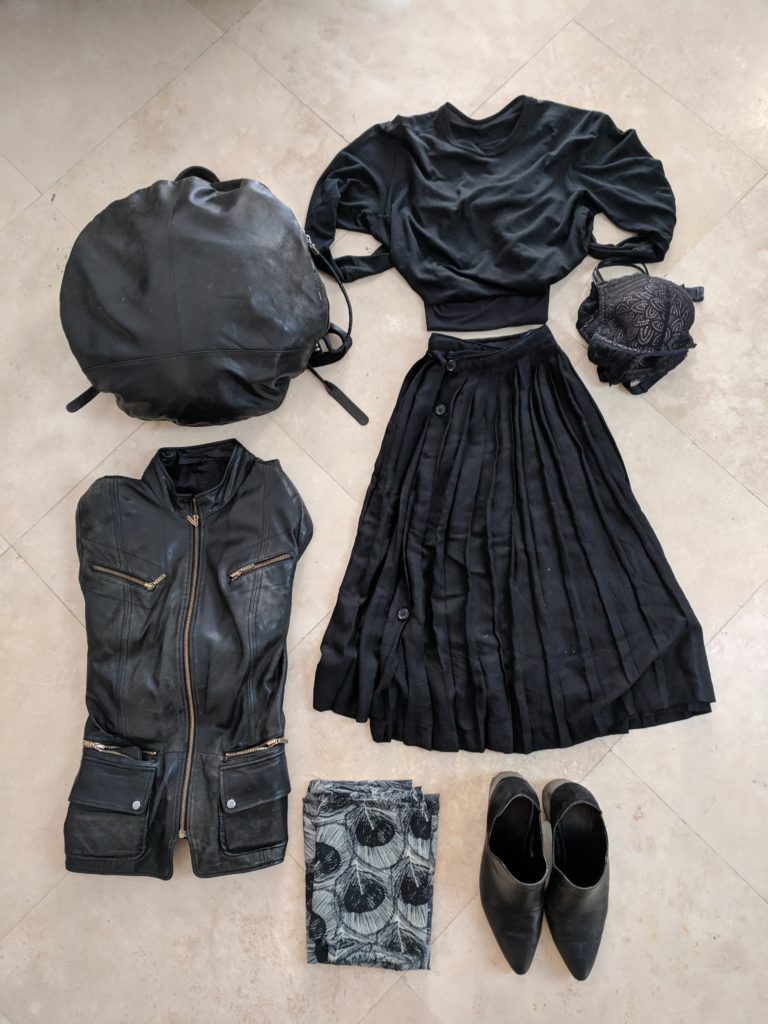 A few last notes for those who are working on getting to the 'one bag' lifestyle:
Share this: